Danielle Carter
Associate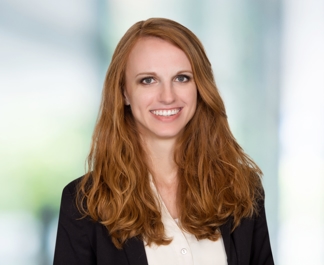 Danielle Carter is an associate in the Newport Beach office of Bremer Whyte Brown & O'Meara, LLP. She dedicates her practice to family law.
Ms. Carter graduated from Duke University School of Law in 2017, where she attended on a merit-based scholarship. She first gained experience in Bremer Whyte Brown & O'Meara's family law department as a legal intern during the summer of 2016. Her other legal internships took place at the Narcotics and Dangerous Drugs Section of the Department of Justice and the DNA Unit of the Orange County Office of the District Attorney. During law school, Ms. Carter volunteered with the Duke Law Innocence Project. She also competed at the championship level with her mock trial team and spent her first spring break in Atlanta helping victims of domestic violence obtain emergency relief.
In April 2019, Ms. Carter authored a strategic perspective regarding arbitration clauses that was published in Wolters Kluwer's Employment Law Daily. And prior to law school, Ms. Carter edited a book discussing the prevention of violence in the home, community, and workplace.
Ms. Carter obtained her Bachelor of Arts in Sociocultural Anthropology with a minor in International Development from Brigham Young University. During her undergraduate studies, she spent a semester conducting an ethnographic field study of a deaf community in Wiamoase, Ghana.
Ms. Carter grew up in Shingle Springs, California. She enjoys outdoor recreation in all its forms, including snowboarding, camping, and rock climbing. She spent a year and a half volunteering in Sao Paulo, Brazil, and she speaks Portuguese fluently.