Nicole Nuzzo
Partner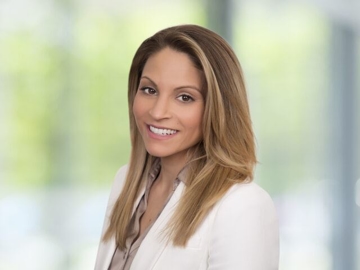 Nicole Nuzzo has been designated by the State Bar of California Board of Legal Specialization as a Certified Family Law Specialist. She has also been named as one of the top ten family law attorneys in California for client satisfaction by the American Institute of Legal Counsel.
Attorney Nuzzo works in our Newport Beach office where she dedicates her practice to divorce and family law matters involving child custody and visitation, child support, spousal support, domestic abuse, and the characterization and distribution of the community estate. She also drafts, negotiates and reviews premarital and post-nuptial agreements. Ms. Nuzzo prides herself in acting as an aggressive advocate for her clients, promoting settlement and always ensuring that they are prepared to litigate a case if necessary.
Ms. Nuzzo was born and raised in Staten Island, New York. She graduated with departmental honors from the State University of New York (SUNY) College at Oneonta with a bachelor of science degree in political science.
Ms. Nuzzo attended Thomas Jefferson School of Law in San Diego, California, and graduated Cum Laude with her Juris Doctorate in 2011. During law school, Ms. Nuzzo worked as a law clerk for Schwartz Heidel Sullivan, LLP (now Schwartz Hyde & Sullivan, LLP) and as an extern with the San Diego Family Law Facilitator, where she assisted self-represented litigants in their family law and divorce matters.
Ms. Nuzzo is admitted to the State Bar of California and has a passion for teaching and practicing family law. Prior to joining Bremer Whyte Brown O'Meara, LLP, Ms. Nuzzo worked as an attorney with two of Orange County's preeminent family law firms.
She is a graduate of the National Institute of Trial Advocacy (NITA) Family Law Institute, a worldwide leader in advocacy skills training for litigation attorneys.
In 2016, Ms. Nuzzo was appointed by the Orange County Bar Association (OCBA) President as one of 15 members of the OCBA Professionalism and Ethics Committee. Ms. Nuzzo is committed to supporting and encouraging bar members to engage in the professional and ethical practice of law for the benefit of the community at large.