Prenup Lawyers in Newport Beach
Protect Your Legacy with a Prenup or Postnuptial Agreement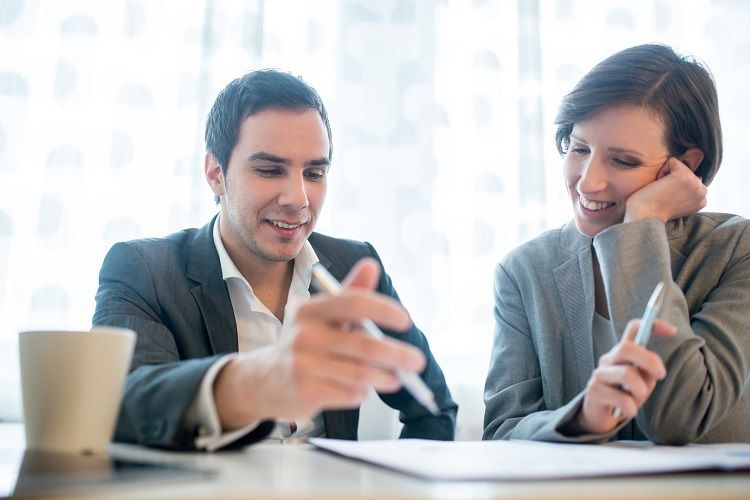 Some couples may choose to enter into a marital agreement before or after marriage for a number of reasons, the main reason being to protect their property and assets in the event of a future divorce. These are known as either "prenuptial agreements," "prenuptial contracts," "premarital agreements," "prenups," or "postnuptial agreements."
The content of marital agreements may vary greatly depending on the needs and goals of the involved parties. That is why it is so important to obtain the services of a prenuptial agreement attorney in Newport Beach.
What to Put in a Prenup (or Postnup)
So, what is a prenup and what can it include?
A prenup can cover a range of issues, from how to split up debts to whether alimony will be paid should you and your spouse part ways. Our prenup attorneys can help you draft an agreement tailored to your needs.
A prenup or postnup may address the following:
Financial responsibilities – Who pays for the mortgage? Who manages the joint business account? Who contributes to savings? These and many other spousal responsibilities can be outlined in a prenuptial agreement.
Separate vs. community property – Outline exactly what property belongs to which spouse, including any joint property or assets that would be divided 50/50 in the event of a divorce or separation.
Debt protection – Debt collectors can target both spouses even if only one carries the debt. A prenup can protect a spouse from debt liability if the other spouse has more debt than they do.
Family assets – Do you or your spouse have a family heirloom, a family business, or an inheritance of some kind? Protect these in your prenup.
Spousal support – Predetermine how much spousal support (or alimony) will be required in the event of a future divorce. Certain limitations apply.
Rights of children from a previous marriage – Prenuptial agreements can ensure that children from a previous marriage maintain their property rights.
Ready to get started on a prenuptial agreement? Need to contest a prenuptial agreement? Call (949) 229-8546 to consult a Newport Beach prenup attorney who can help you understand your options!
Why Do You Need a Prenup?
Prenuptial agreements make sense in some situations and not others.
Below are a few situations that may warrant a consultation with a prenup lawyer in Newport Beach:
You need to establish a set of rights and duties for property (can be premarital property or marital property) and financial obligations
One or both parties own a business
Either party carries a significant amount of debt
One or both parties own real estate
One or both parties have inherited or expect to inherit assets
The parties own more than $50,000 in assets
One or both parties previously married or have children from another arrangement
Nuptial agreements can be very valuable in streamlining and simplifying the issues in the event of a high-asset dissolution and allow parties to agree on their own rules to govern such issues as property division and characterization.
Can You Establish a Premarital Agreement After Marriage?
No, but you can enter into a post-marital agreement. Post-marital or "postnuptial" agreements are similar to prenuptial agreements and can accomplish mostly the same goals.
Please note: You are not permitted to address alimony in a post-marital agreement.
How to Get a Postnuptial Agreement
Just like prenups, postnuptial agreements are legally enforceable contracts that outline how a high net-worth couple's income and assets are to be addressed (and divided) in the event of a legal separation or divorce. A postnuptial agreement is executed between spouses or partners during the marriage and affects marital rights and obligations incident to an ongoing marriage.
This contract can be drafted and finalized with the help of a postnuptial agreement lawyer in Newport Beach. Contact Bremer Whyte Brown & O'Meara today!
Benefits of a Postnuptial Agreement
Just like prenuptial agreements, postnuptial agreements can only govern financial matters as they relate to the marriage and spouses. You cannot outline child custody or support matters in a postnuptial agreement.
Reasons to sign a postnuptial agreement include:
Clarification of property rights – In the event either party is unclear about what the character or any given asset is or will be in the event of one of the parties' deaths or in the event of a divorce, the parties can negotiate and agree on the character and disposition of any asset in a post-marital agreement with the intent of avoiding litigation at a later time.
Debt protection – Does one spouse carry significantly more debt than the other? Your postnuptial agreement can protect the lesser-owing spouse from debt liability.
Never signed a prenup – Do you regret not signing a prenuptial agreement? Did you think you wouldn't need one and are now having second thoughts? Don't worry – you still have options!
Need to modify a prenup – If you already have a prenuptial agreement, but have been married for a long time, then your circumstances may have changed and the original document may no longer be viable. In these cases, it's not a bad idea to update your contract to a post-nuptial agreement.
For all of the above and more, do not hesitate to get the help of a postnuptial agreement lawyer!
How to Nullify a Prenuptial Agreement
So you signed a prenup. But now, you're getting divorced and your circumstances don't quite match up with the terms of the prenuptial agreement. Can a prenup be overturned or challenged?
Picture a slightly different scenario – you signed a prenup previously, but now you don't want it. Is it possible to go back on a prenuptial agreement? How can you dissolve a prenuptial agreement?
Our Newport Beach prenuptial agreement attorneys have experience with contested prenups. If you would like to challenge a prenup or dissolve your existing prenuptial agreement, give us a call at (949) 229-8546 today to explain your situation and discuss your options!
Prenups: How to Start the Conversation with Your Partner
Asking a spouse to sign a premarital agreement can be an uncomfortable and awkward conversation to initiate. Although there are legitimate and very practical reasons for having a premarital agreement in place, the topic may be received with distrust and mixed emotion.
Take the time and thoughtfulness to speak with an attorney at Bremer White Brown & O'Meara who will help provide a comfortable environment for you and your future spouse. When explained properly and reasonably, both parties will fully understand the need to have a premarital in place.
When starting the conversation, consider the following:
Be open and honest: If you want your future spouse to understand your reasoning, it is important to be completely transparent. Be honest about your concerns, share any family influence that may be due to business, and explain the emotion behind it. AND, listen to their thoughts in an open, honest conversation. Your partner may identify an additional reason to have such a document in place. Start your marriage off well with truth, compassion, and honesty.
Be prepared: Take the time to know WHY it's important to have a premarital agreement in place. This will help you with both understanding and explaining your wishes as stated in the documents. If you are able to explain yourself, you will also know which items are open for compromise and modification vs. the items that must remain on the table. This may cause the greatest amount of emotion; however, you will be glad that you know where your partner stands on pressing issues that arise during your lifetime together.
Take the time to plan ahead with conversational contingencies. If you have immediate questions or need guidance on what you should address in your premarital agreement, please contact our prenup lawyers in Newport Beach and Orange County, CA today.
Need a Lawyer for a Prenup or Postnup? Call Today!
While the subject of a premarital or postnuptial agreement may be uncomfortable, marital agreements can save one a lot of time and heartache in the event of a divorce, especially for couples with significant assets. The law related to prenups is specific and complex, so it is important for both parties to have knowledgeable counsel in drafting and negotiating the contract. A Newport Beach prenup lawyer at our firm is ready to help!
Call the experienced Newport Beach prenup attorneys of Bremer Whyte Brown & O'Meara today at (949) 229-8546.